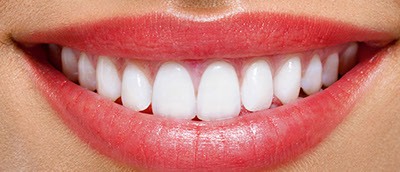 Aesthetic or attractive smile can be determined according to several criteria:
The shape and size of your lips.
- Your face muscles.
The shape and size of your teeth.
- Your gum tissue.
The perfect smile line appearance should reveal the minimum amount of gum tissue that harmonizes with the upper lip.
The first type "periodontal laugh due to gum":
The nature of the teeth is that they consist of a crown and walls, and the crown is covered with a glass-like substance called "enamel", and sometimes the gums grow on the surface of the "enamel", cover a large part of the crown, and give the impression that the year is covered, and result in a "laugh." Gingival. "
The method for treating periodontal laugh is to "vaporize" the gums with a laser or an iron.
The second type "periodontal laugh due to muscle":
It is due to "hyperactivity of the upper lip muscle", where it is short due to the muscle being stretched up too much,
To treat this type, the muscle is weakened by injecting "Potoxis" every 6 months.
The third type: periodontal laugh due to protrusion of the upper jaw:
It is the most difficult through the emergence of the upper jaw, in which case we ask the patient to have CT scans, the jaw is reshaped, and then the lip begins to descend on the jaw and cover the teeth.
- Laser treatment on the same day, simple cases.
- Changing lip position with a filler.
- Reposition of the surgical lip.
- Orthodontics to move the teeth to more suitable locations.
- Surgical sculpting of gum and bone tissue to create healthier and more attractive gum features.
- Maxillofacial surgery to reposition the bones.