What is Mesotherapy Treatment?


Meso = middle layers of skin, dermis, which contain the most of structures of the skin like collagen, elastine and hyaline fibers, hair follicles, and others.
Therapy = medical treatment.

Mesotherapy is a non-surgical procedure for injection or application of multiple natural or chemical substances directly and locally into the skin at the site of the problem area(s). Medications are injected into the skin layers and the subcutaneous fat.

Mesotherapy introduces microscopic quantities of homeopathic medications, traditional pharmaceuticals, vitamins, mineral and amino acids into the skin to treat a variety of conditions. All medications are selected for the specific condition being treated. For example, the Aminophyilline is used to treat cellulite because it's been proven to break down fat, as has Isoproternol. Both medications work to achieve the same purpose in different ways, which is why the medications are often combined.

With the increasing popularity of various cosmetic procedures, including Mesotherapy injection procedures, it is imperative that the prospective patient research and understand different issues like what the procedure can and cannot treat, inherent risks, costs, and so on. Keep in mind, cosmetic procedure is just that – a procedure whose results cannot simply be erased. When considering any form of cosmetic surgery, it is important to have a good understanding of the procedure before making a decision. Take some time to view the introductory information we have provided on Mesotherapy injection. While the information contained in this website will provide you with a basic understanding of the procedure, it may not answer all of your questions. To get complete answers to the questions you are seeking, we recommend that you contact us.


What Are The Advantages and Uses of Mesotherapy?

The advantages of injecting medication into the skin/fat include the elimination of side effects and contra-indications of the other surgical or non-surgical procedures.

Intolerance to a medication is often triggered by factors such as dose and the body's ability to break down and excrete the product. In many cases, formerly intolerant patients can tolerate a medication in Mesotherapeutic form.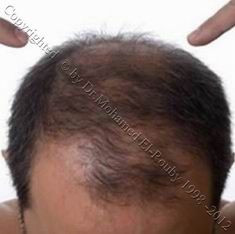 There are many studies on the clinical treatments and effects of these medications. However, there is no conclusive research proof that their effectiveness and results. The uses of mesotherapy include:

- Facial and Neck rejuvenation.
- Sculpture of fatty tissues of the face.
- Skin rejuvenation and tighten.
- Hair restoration and hair fall stopping.
- Liposculpture. (Lipokil or injectable Lipolysis)
- Lipoma treatment.
- Cellulite treatment.
- Treatment of pigmented lesions.


What are the medications used in Mesotherapy?

Substances used include:
• T3-T4 thyroid • Isoproterenol • Aminophylline • Pentoxifylline
• L-carnitine • L-arginine • Hyaluronidase • Collagenase
• Yohimbine • Lymphomyosot • Co-enzyme cofactors • Dimethylethanolamine
• Gerovital • Glutathione • Tretinoin • Alpha-lipoic acid
• Vitamin C • Procaine • Lidocaine • Ginkgo biloba
• Melilotus • Carbon dioxide • Multiple vitamins
• Phosphatidylcholine • Trace mineral elements • C-adenosine monophosphate


Who is the ideal candidate for Mesotherapy injection?

All patient can be candidates for mesotherapy if there is an appropriate indication.


How are Mesotherapy Procedures Performed?

- Mesotherapy is performed during outpatient sessions of less than an hour each.

- A typical course of treatment consists of ten sessions, though many patients see results after the first few sessions.

- The needles used in Mesotherapy are very short and thin so the doctor can deliver the medications to the right depth..
For white skin, a 4 mm needle is recommended, and
for black skin, a 6 mm needle is used.

- Before to a Mesotherapy session, we identify and map the area to be treated.

Then, the area is cleansed with alcohol, and the patient placed on the treatment table before micro-injections are given.

When treating cellulite, mapping is extremely important, since most cellulite will disappear when lying down, making it difficult for the doctor to know exactly where to treat.

Many unskilled Mesotherapists will forego this step because they were not properly trained in the evaluation and treatment of cellulite.


What is after?

- Recovery from mesotherapy is so simple that patients can immediately return to their daily routines.

- Micro-injections are relatively painless, and the potential side effects limited to:
• Burning that can last 15-20 minutes.
• Minor swelling that can last 1-5 days (this can vary with some patients).
• Minor soreness that can last several days.
• Minor skin discoloration, which resolves on its own, or can be treated with chemical peels to remove it quickly.
• A slight risk of infection (which may occur whenever an injection is administered).


How Long Will These Results Last?

Patients must understand that the results of mesotherapy injections are not permanent except in rare cases. The treated areas will eventually regain its pretreatment condition within a year, so follow-up appointments are necessary.


How Much Do Mesotherapy Injections Typically Cost?

Often the price says nothing about the quality of the work. Most multicenter clinics charge much more than private doctors — their advertising budget is more and the owner of the clinic has to take his 20% or 30% off the top. In my opinion, you are less likely to get a quality procedures at these multi-center locations.

Although price is a factor when deciding on surgery, the most important factor is that you feel you are getting a good quality, natural-looking result from the procedure.

Mesotherapy injection costs are variable according to the deformity and the used medications. Usually the cost is ranging from 50 to 500 U.S. dollars per session. When dealing with costs, you also need to take into consideration the fact that the procedure may need to be repeated. Most medical insurance providers do not cover the procedure.


Frequently asked questions from patients when considering undergoing Mesotherapy injection?!

Q - What is the type of anesthesia, and when I can return to normal life?
A - No anesthesia, and you can practice your normal life immediately.

Q - What are the symptoms that may occur in the first five days after Mesotherapy injection?
A - Soreness, redness and there may be edema or swelling of the face.

Q - What are the guarantees that the success of the process?
A - There is no doubt that the followers of the medical instructions and close follow up visits are the main factors for the success of any procedure.

Q - When can we get the final results?

A - The final results is achieved within a week.

Q - Is the rejuvenated face seems naturally?
A - Yes.

Q - What is ideal age for Mesotherapy injection?
A - It could be done at any age.

Q - If you are not Egyptian, What is the minimum period for follow up?
A - Three days per each session.

Q - What are the contraindications of Mesotherapy injection procedures?
A - There are no absolute contraindications.

Q - Where will the Mesotherapy injection procedures be performed?
A - In outpatient bases (clinic).

Q - In my case, what type and amount is most appropriate in helping me achieve my cosmetic goal?
A - It depend on the your age, problem features and your doctor preference.

Q - How much does Mesotherapy injection procedure cost and what elements factor into that cost like hospital fees, anesthesia, and so on?
A - Ranging from 50 to 500 U.S. dollars per session. Medical insurance dose not cover Mesotherapy injection procedures.

Q - What is the surgeon's level of experience in performing Mesotherapy injection procedures?
A - Consultant or Doctoral in Plastic surgery or Dermatology.

Q - What percentage of patients experience complications with Mesotherapy injection?
A - 0 - 3%

----------------------------------------------------------------------------------------------------------------
Summary of Mesotherapy Injection Procedures:

The time of the procedure: half an hour.
Type of anesthesia: No anesthesia.
Location: outpatient clinic.
Expected Side effects: Temporary swelling and soreness.
Recovery time: return to work immediately and the final outcome within a week.
Cost: according to procedure ranging from 50 to 500 U.S. dollars, or 250 to 2500 Egyptian pounds per session.
Results: according to procedure ranging from months to year and sometimes permanent results.